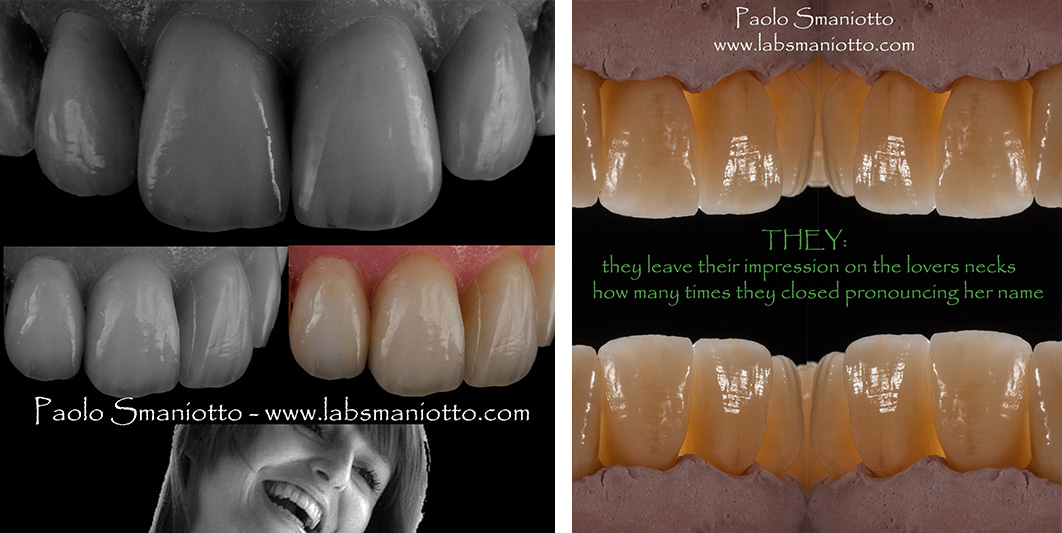 Paolo Smaniotto and Alessandra Smaniotto
I've been practicing my profession for thirty years. With my daughter, Alessandra, and six other coworkers we form a Team of excellence.
Resume
I do not intend to demonstrate anything…. when I think about it, it seems really strange…
Given all that has already been said in my more than thirty years of professional activity, I am not intending to demonstrate anything new here.
With regard to my fairly frequent "posts" on Facebook, and more generally on every medium related to new technology, I would just like to offer the following reflections:
"Tempus Fugit, but not only in my professional life": when I consider this, it does seem to me very strange.
I find myself living in a "professional" world, but something much more than that: something that I couldn't even have imagined in the past.
Whether or not I am happy to be in the position of "accepting this situation", I really don't know, but I certainly don't want to turn it into a problem. The fact is that "ageing" in a professional sense (and more) is a new experience for me on a daily basis. Even the feelings I have about all this are something new.
As a result, my only recourse is to research, compare, analyse and experiment with new ways of doing things, postponing the process of more (or less) detailed analysis till later, accepting the current reality but trying to shape it around my past experience: in a fundamental sense continuing to live with it and to continue living.
I get the impression there is a certain comic aspect to all this, both in my professional experience and my daily life.
Richard P. Feynman said in "The Meaning of It All":
"What we call scientific knowledge today is a body of statements of varying degrees of certainty. Some of them are most unsure; some of them are nearly sure; but none is absolutely certain."
Others (Gross 1997 – Greenstein 2003) agree that we are searching for Significance and Relevance in our answers, which is basically what ALL OF US are looking for. This is where:
Significance implies a change in the way of tackling a case.
Relevance: not only with respect to doctors and dental technician , but also concerning the patient in receipt of the treatment and repair-work: which in our case is a PROSTHETIC DEVICE.
This certainly has its own merit and worth, and translates into what I am doing and what I WILLINGLY share; accepting – indeed encouraging- discussion and analysis, the only real source of progress in both professional and human life.