In the laboratory we create, with odontotechnical precision, ABSOLUTELY UNIQUE TEETH with meticulous attention to:
Biocompatability – Precision – Durability – Function – Aesthetics
The year of foundation is 1957 in Abano(PD) , in 1969, the proprietor Sig. odt. Sabino Smaniotto finds in the lovely and industrious city of Bassano del Grappa (VI) the ideal location for the development of its activity. In 1977, with the son odt. Paolo Smaniotto, the laboratory goes from having a sole proprietor to a partnership, in 1982 the business moves to it's new location, and in 1990 it expands it's work-space and and finishes its renovations aimed towards quality and continuously avant-garde prosthetic creations, with maximum attention to physiological, functional, and psychological implications that come with them.
From 1991, at it's current location, the Laboratory organizes Courses, Internships, and e-Workshops to ensure that the work-force is up to date.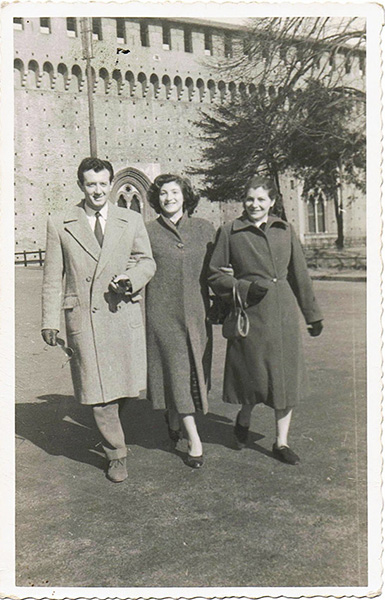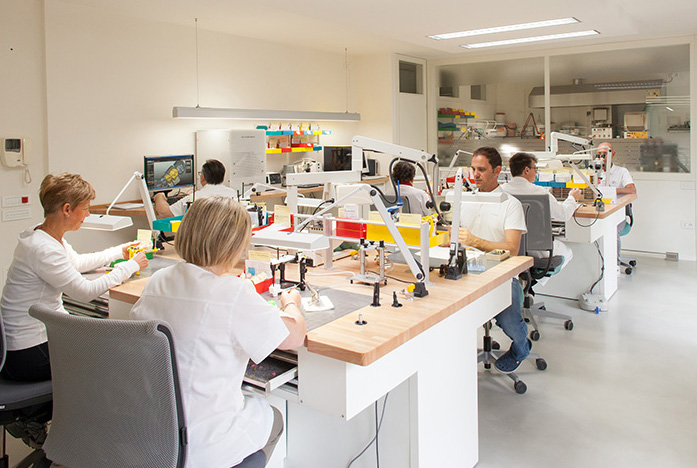 In the years 1995-1996, Sig. odt. Paolo Smaniotto obtains a Master di Protesi Fissa, at the Porta Mascarella di Bologna school and begins to work with the homonymous Gruppo di Studio Protesico(Group of Prosthetic Studies).
From 1997 this laboratory dedicates its activities exclusively to Protesi Fissa e Implantare (Fixed and Implanted Prosthesis) with particular attention to the gnathologic and functional/aesthetic aspects.
During these years, thanks to the quality of the products it creates, the laboratory team is invited to participate in in materials and new technologies research and development programs in collaboration with important Public Research Centers, Scientific Societies, and with National and International companies.
In the year 2000 the proprietor is admitted in the group of Active Members of the Italian Academy of Prosthetic Odontoiatry (Soci Attivi dell' Accademia Italiana di Odontoiatria Protesica), in 2002 the Laboratory becomes a partner of the Dental Excellence – International Laboratory Group – Zurich- an international association of two hundred European Dental Laboratories who strive for maximum quality, competency, and consider "dental excellency" not only as a concept but a promise to be kept day after day.
With these options and programs the Laboratorio Odontoprotesico Paolo Smaniotto & C. s.a.s of Bassano del Grappa dedicates itself to act in collaboration with the Odontoiatric clientele in the interest of Public Health.